---
by Will Eno
directed by Wallace Norman
---
---
---
 
---
Broadway award-winning playwright, Will Eno will receive his local premiere with Performing Arts of Woodstock's production of The Realistic Joneses, opening on Friday, November 15 at 8 pm at the Mescal Hornbeck Community Center, 56 Rock City Road, Woodstock. The play will run for three weekends through December 1, with performances on Fridays and Saturdays at 8 pm and Sundays at 1:30 pm.
Directed by distinguished actor and director, Wallace Norman, founder of the Woodstock Fringe, The Realistic Joneses, described by The New York Times reviewer as funny and moving, wonderful and weird," shows two couples, both improbably named Jones, who live on the same street in similar houses. They have moved there for the same reason, but they struggle not to reveal it. Their conversations are sometimes lyrical, sometimes awkward, as they draw closer.The play has also been described as a meditation on mortality. Acted by Joe Bongiorno, Francine Ciccarelli, Joan Craig and Chris Grady. Call for reservations: (845) 679-7900. Or order online.
The Realistic Joneses takes place in the rural Southwest.  Shortly after one couple moves into town, they meet their neighbors who share the same last name. As their lives intertwine they learn that they share much more as the two couples struggle to survive in their imperfect worlds.
---
CAST 
Jennifer: Joan Craig
Bob: Chris Grady
John: Joe Bongiorno
Pony: Francine Ciccarelli

PRODUCTION DATES:
November 15— December 1
Friday and Saturday evenings at 8 pm, Sunday matinees, 1:30 pm
General Admission: $23
Seniors: $20
Members: $15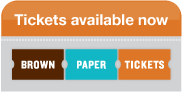 ---
LOCATION —
At the Mescal Hornbeck Community Center
56 Rock City Road
Woodstock New York 12498
---
---
---
Watch for news about our auditions for our March production, Suddenly Last Summer, by Tennessee Williams— Monday and Tuesday, 12/16 & 12/17 from 6- 9 pm at the Mescal Hornbeck Community Center. Ellen Honig will direct.
Auditions for our June production, The Moors, by Jen Silverman, are scheduled for Saturday, 01/04 at the Mescal Hornbeck Community Center. Sande Shurin will direct.